Insights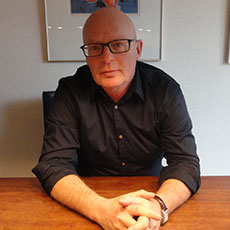 Philip Meier is the founder of In-Vision Management Consulting. Always been interested in strategy consulting and recruitment. He likes working with a variety of companies and enjoy the process of engaging with the client to develop a new strategy. Highly experienced in strategy and vision development in relation to management issues within organisations.
Ability to provide expert advice in the areas of organisation development and change management. The ability to identify opportunities,  obstacles and to proceed in a fashion whereby opportunities are availed of and obstacles overcome.
Practices &  Experience
Policy and strategy development in terms of vision and strategy within organisations with respect to various activities (finance, Legal, HRM, etc.).
Manager of ( complex) organisational change and improvement projects.
Project manager, set-up and management of large-scale mobility projects both for the private sector and for governmental/local authority bodies with a workforce ranging from 50 to 900 employees.
Consultant for various local authorities in relation to the implementation of competency management and the supervision of change processes.
Process supervisor for various organisations in relation to team forming through coaching and entering.
HRM Manager a.i.  for various profit and non-profit organisations, also in the MKB.
Head of personnel & organisation dept a.i., at several organisations, both profit and non-profit.
Interim Manager, projects included the development and implementation of a Shared Service Center.
Secondment Manager, SW company a.i., secondment of over 500 SW employees in both the public and the private sector. In addition to management responsibilities, the assignment also involved determining strategy for the coming years, the development of vision and mission, restructuring, etc. 
Head of Service Center SW company a.i. Development and implementation of plan. Management of personnel affairs, personnel administration, Labour Relations.
Business consultant,  analyzes conducted in the field of finance, marketing, public relations and HRM. Organization development and strategic business change.
Business Development Director a.i. recruitment and  consultancy company. Responsible for consultancy activities in the Middle East and recruitment activities in Europe.